Our Services
---
Our office is proud to offer the following services to our patients:
---
Eye Exams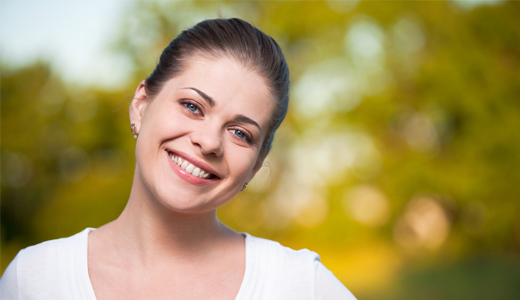 Do you remember the last time you had an eye exam? On average, everyone should get an eye exam every few years, sooner if they have vision problems. Also, if you're an older adult, you should consider getting these checkups more often. Not only can these exams determine if you can benefit from glasses, but they're also intended to look for any vision problems or diseases.
If you're looking for a dependable eye exam in Melbourne, Eye Care Associates of Brevard West Melbourne is here! Schedule an appointment with us today to keep your vision in tip-top shape!
Importance of Eye Exams
Many people think they'll experience symptoms if they have eye or vision problems. However, that isn't always the case. Eye diseases such as glaucoma, cataracts, macular degeneration, and diabetic retinopathy have zero or minor symptoms until the disease has progressed. You could have early-stage eye disease and not even know it! You can stop an eye disease altogether or slow down its progression by scheduling routine eye exams. These checkups can save your vision and ensure your eyes are working correctly!
Comprehensive Eye Exams for the Whole Family
Here at Eye Care Associates of Brevard West Melbourne, we offer eye exams for the entire family! From your toddler to your grandmother, we're here for their vision and eye care needs! Our professional team uses an on-site lab with advanced technology to ensure your eyes and vision are working perfectly. After a few quick tests, we'll determine where your vision and eyesight currently stand.
Family Eye Exam Services
While several eye care providers are out there, some of them don't offer the eye exams you need. Luckily, our team is here to provide a wide variety of eye exam solutions!
Check out our family eye exam services below:
Diabetic eye exams

Children eye exams

Adult eye exams

Safety eye exams

Sports eye exams

Specialty eye exams
Our team can help you see the world with more clarity. To ensure healthy eyes and top-notch vision, schedule an eye exam today!
We're Here for Emergency Eye Care
Eye and vision problems can strike at any time—even in the middle of the night! You need a provider you can count on for emergency eye care solutions. Look no further than Eye Care Associates of Brevard West Melbourne! We provide after-hours emergency care when you need it most, and we'll work to ease the discomfort and solve the problem right away!
Schedule Your Eye Exam Today!
Routine eye exams are a great way to achieve long-lasting eye and vision health. Even if you don't notice any eye problems, it's essential to schedule an exam every few years.
Contact Eye Care Associates of Brevard West Melbourne for all of your family eye exam needs if you live in Melbourne or anywhere in the surrounding area!
Eyeglasses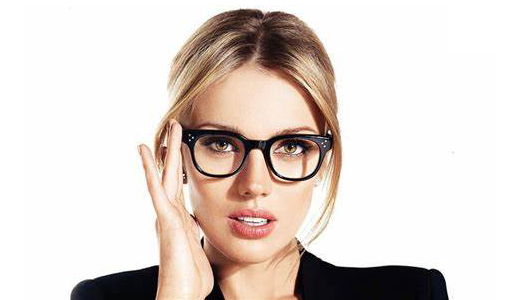 Want to experience life to the fullest? Looking to see the world in clarity? If so, you could benefit from a pair of eyeglasses from Eye Care Associates of Brevard West Melbourne! Our team of eye care professionals can discuss your eyeglass needs, then find options to help you see clearer immediately! Located in Melbourne, Florida, Eye Care Associates of Brevard West Melbourne has the eyeglass specialists you can depend on.
Custom-Fit Eyeglasses in Melbourne, FL
Finding the perfect fit isn't always easy when shopping around for new eyeglasses. Whether glasses are too big or too small, wearing them can be frustrating and uncomfortable. Luckily, our expert team can provide custom-fit eyeglass solutions! We have an on-site lab that can design and construct your new pair of stunning glasses within minutes. Furthermore, we have several styles to choose from! Get your custom pair of eyeglasses today!
Trusted Full-Service Frame Repairs
Did your eyeglasses break? Are they not working correctly? Whatever the case may be, we provide top-of-the-line repair services! Dealing with broken glasses is never fun; stop by our office today for a quick and affordable repair. Sometimes we can repair it within a few minutes!
Unfortunately, glasses can get damaged in several different ways. Whether you step on them or cause a scratch, it's essential to get a repair right away. Using broken glasses can lead to poor vision, decreased concentration, and even painful headaches.
Choose From Our Popular Eyeglass Brands
While it's essential to find a qualified and professional team like Eye Care Associates of Brevard West Melbourne, it's also necessary to find the right eyeglass brands. Luckily, we carry some of the top brands in the industry, including:
DRAGON

Jordan Eyewear

Swarovski

Calvin Klein

Guess

Lucky Brand

Flexon

Harley Davidson
Our eyeglasses are stylish, dependable, and great for improving vision. We carry many different types of glasses, so find yours today!
Why Choose Us?
With over 25 years of experience, Eye Care Associates of Brevard West Melbourne is a trusted provider of eyeglasses in Melbourne and the surrounding area. Whether you're looking for new glasses for an older adult or an eyeglass repair for your child, our professional team is here to help! We're happy to be a family-owned and operated business, providing exceptional eye care solutions for our unique patients.
Pick Up a New Pair Today!
Do you have older glasses? Looking for a new upgrade? If so, we have several fantastic eyeglasses to choose from. Our team keeps up with the latest eyeglass technology, offering you modern, advanced glasses that look incredible!
Stop by our office today to see our eyeglass selection!
Contacts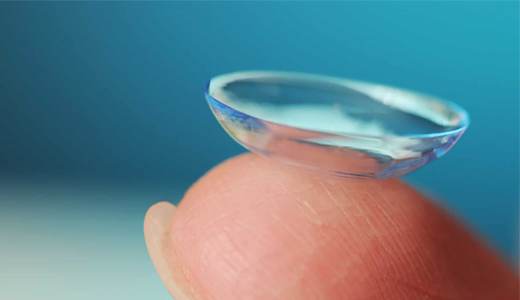 Thanks to their contact lenses, millions of people live with more confidence and clarity. However, whether you're dealing with broken lenses or you just want an upgrade, you may decide to purchase new contacts. If you're searching for a dependable team of contact specialists in Florida, look no further than Eye Care Associates of Brevard West Melbourne! Not only do we offer unbeatable contact solutions, but our customer service is the best in the area!
Reliable Custom Contact Fittings
Finding the perfect fit is essential whenever you're looking for new contact lenses. If you choose lenses that aren't the right size, you could run into several frustrating problems. At Eye Care Associates of Brevard West Melbourne, we're happy to offer custom contact lens fitting services! We have the tools and expertise to find the perfect lenses for your needs. Contact us to schedule a custom lens fitting today!
Wide Variety of Contact Lenses
Unfortunately, several eye care providers don't offer a wide variety of contact lenses. This can lead to going from place to place to find what you need. The search stops now! We're happy to carry a wide selection of different contacts, including:
Colored lenses

Multifocal lenses

Astigmatism lenses

Daily disposable lenses

Orthokeratology lenses

Custom-fitted lenses
No matter what lenses you have in mind, we have your solution! Not sure what lenses you need? Contact us today, and our team will help you find the ideal contacts for you!
We Carry Trusted Brands
While it can be hard to find the lenses you need, finding the right brands can also be challenging. Here at Eye Care Associates of Brevard West Melbourne, we're proud to offer lenses from several different brands, including:
Acuvue

Optics

Bausch and Lomb

CooperVision

Alcon

CRT
Are you tired of dealing with eyeglasses? Ready to boost your confidence and improve your appearance with contacts? If so, our team is prepared to help!
Benefits of Choosing Us
With so many different eye care providers in the area, why choose us? First off, we have over 25 years of experience in the industry! Secondly, your satisfaction is our #1 priority! You'll always be treated with care and respect whenever you head into our office.
Furthermore, we have a trusted team of eye care professionals. If you're new to wearing contacts, we'll take the time to help you understand how they work. We'll also give you tips on making the most out of your lenses!
Grab New Contact Lenses Today!
Ready to give contacts a try? Wearing contact lenses can change your life for the better. To learn more about our lenses or schedule an appointment with our team, contact Eye Care Associates of Brevard West Melbourne today!
Glaucoma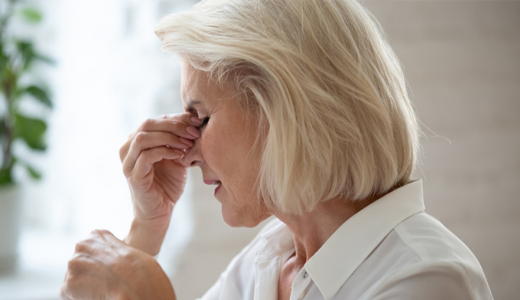 Do you have glaucoma? You could and not even know it. Glaucoma is a condition that can cause vision loss; however, in its early stages, glaucoma may have few or no side effects. This means that many people with glaucoma are unaware of their condition until permanent damage is done. Seeing the eye doctor in West Melbourne, FL, for check-ups can help you avoid some of the worst damage due to glaucoma.
What Is Glaucoma?
Glaucoma is an eye condition that causes high pressure in the eye and ultimately damages the optic nerve. Glaucoma causes blindness and is one of the leading causes of blindness for people more than 60 years old.
Glaucoma can be treated but cannot be cured, and once the damage is done to the eye, the damage cannot be undone.
Symptoms of Glaucoma
There are multiple types of glaucoma, and each style has its symptoms. Although early stages of glaucoma may have no symptoms at all, some later symptoms can include:
Tunnel vision

Patchy blind spots

Eye pain

Headache

Blurry vision

Nausea and vomiting

Redness

Halos around lights
Glaucoma Testing in West Melbourne FL
Seeing the eye doctor is the best way to determine whether you have glaucoma. At Eye Care Associates of Brevard West Melbourne, FL, we offer comprehensive eye exams that can help you detect glaucoma, even in its early stages.
We perform eye exams in West Melbourne, FL, to determine whether you have high pressure in the eyes. We'll also check your optic nerve for signs of damage. We'll help you choose the following steps to maintain your eye health if we detect glaucoma.
See Your Eye Doctor Regularly
It's vitally important that you see your eye doctor regularly, especially if you are at risk for glaucoma. If you are related to someone who has glaucoma, then you may be at higher risk for glaucoma yourself.
Your eye doctor will let you know if you are at higher risk for glaucoma and whether you need regular testing for glaucoma in West Melbourne, FL. See the eye doctor as often as your doctor recommends getting regularly tested for glaucoma.
Protect Your Eyes from Glaucoma – Call Today
If you need glaucoma testing or treatment, call today to make an appointment at Eye Care Associates of Brevard West Melbourne, FL. We can perform comprehensive eye exams to determine whether you suffer from glaucoma. Call today to make an appointment.
Dry Eye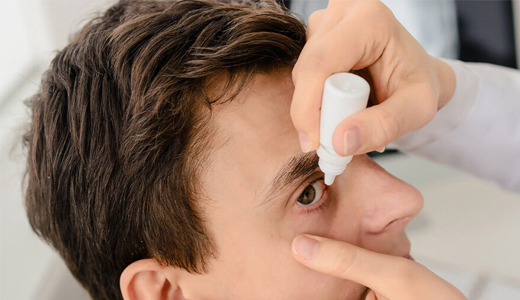 Dry eyes can be very discouraging because they're uncomfortable. Also: frequent rubbing or itching can cause your eyes to turn red. If you wear contacts, dry eye can cause a variety of problems. Fortunately, there are many things you can do to treat dry eyes.
If you're suffering from dry eyes in Melbourne, FL, your eye doctor can help you manage this problem. At Eye Care Associates of Brevard West Melbourne, we can help you determine the cause of your dry eye and help you manage this condition. Here's what you need to know.
What Is Dry Eye?
A dry eye is a condition that occurs when your eyes cannot produce enough tears to lubricate the surface of your eyes properly. Dry eyes can cause inflammation and may even cause damage to the surface of the eye.
What Causes Dry Eyes?
Many things can cause dry eyes. Some people suffer from dry eyes temporarily due to conditions in the environment or because of medications they're taking. Other people have "chronic" dry eyes, which can occur if their eyes have trouble producing enough tears or quality tears regularly. Common causes of dry eyes:
Natural aging

Medications like antihistamines

Hormone changes

Certain medical conditions, such as rheumatoid arthritis
Why Dry Eye Is a Problem
In addition to the fact that dry eyes can cause inflammation, dry eyes can also lead to infection if you wear contact lenses. In addition, if you suffer from dry eye, you may feel or experience any one of the following:
Redness in the eyes

Light sensitivity

Difficulty driving at night

Watery eyes (to counteract the dryness)

Blurry vision

Itchiness in the eyes

Eye fatigue
What Your Eye Doctor in Melbourne, FL Can Do About Dry Eye
If you have dry eyes, there are some things you can do at home to make your looks more comfortable. Humidifying the air in your home can help make your eyes less dry, especially at times of the year when the air in your home is arid (like in winter).
Your eye doctor can advise you on what you can do to improve eye dryness. If your dry eye is severe enough, or if you have a particular need, your eye doctor in West Melbourne, FL, can prescribe medications that can help.
Contact Us For Advise on Managing Dry Eye
At Eye Care Associates of Brevard West Melbourne, we can help you identify problems from dry eye and manage your condition. Call today to make an appointment.
Diabetic Retinopathy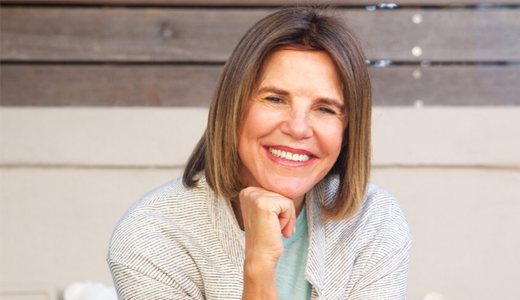 What Is Diabetic Retinopathy?
Diabetic retinopathy is caused by diabetes, and it affects your eyes by changing the retina's blood vessels. Poorly managed diabetes will cause high blood sugar levels, which can damage the blood vessels in your eyes.
What Causes Diabetic Retinopathy?
Diabetes and high blood pressure are the leading causes of diabetic retinopathy. However, some medical conditions such as sickle cell disease and lupus can also cause diabetic retinopathy.
What Are the Symptoms of Diabetic Retinopathy?
Some people don't have any symptoms during the early stages of diabetic retinopathy. However, as the conditions develop, there are a variety of symptoms associated with diabetic retinopathy.
Blurred vision

Dark areas in your vision

Spots, floaters, or dark strings in your vision

Fluctuating vision

Vision loss
What Are the Four Stages of Diabetic Retinopathy?
Stage One: Mild Nonproliferative Retinopathy
This first stage of diabetic retinopathy occurs when the tiny blood vessels in your retina develop little bulges. This causes blood to leak from the blood vessels. This stage will generally not produce any visual impairments.
Stage Two: Moderate Nonproliferative Retinopathy
This second stage of diabetic retinopathy occurs when any of the blood vessels inside your retina start to swell and cause physical changes to your retina because they can't carry blood.
Stage Three: Severe Nonproliferative Retinopathy
This third stage of diabetic retinopathy is when your blood vessels are even more blocked, which means your retina is getting less blood, and scar tissue starts to form. If your blood vessels become completely blocked, you will have blurry vision and dark spots.
Stage Four: Proliferative Diabetic Retinopathy (PDR)
This fourth stage of diabetic retinopathy is a highly advanced stage of the disease. Your weakened and thinned blood vessels will start to expand into the retina and eye fluid. These blood vessels could then bleed and cause scar tissue resulting in retinal detachment. This results in a loss of side and straight-ahead vision.
What Is the Best Treatment for Diabetic Retinopathy?
Laser treatment called photocoagulation is the preferred treatment for diabetic retinopathy. It usually works the best for preventing vision loss if it is performed before your retina becomes severely damaged. Your diabetic retinopathy eye doctor in Melbourne, FL, might treat severe proliferative retinopathy with a more aggressive laser therapy called scatter photocoagulation.
The surgical removal of the vitreous gel could help improve your vision if your retina has yet to be severely damaged.
Anti-VEGF is called a vascular endothelial growth factor. This is also an anti-inflammatory medicine that slows the growth of any abnormal blood vessels in your retina.
An eye doctor in Melbourne, FL, will examine your eyes, make a diagnosis, and recommend the treatment that's best suited to your particular situation.
Do You Need an Optometrist Near Melbourne, FL?
If you need an optometrist near Melbourne, FL, please contact Eye Care Associates of Brevard West Melbourne today.
Cataracts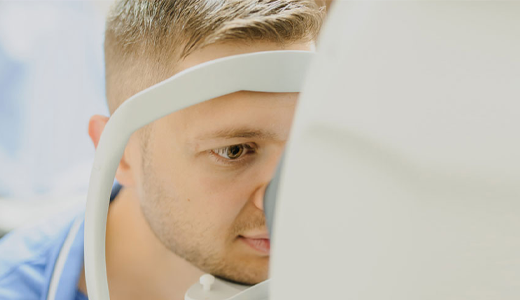 What Are Cataracts?
Cataracts are a clouding of your eyes. Normal eyes are clear, but people with cataracts have a film-like cloud over their vision (s) lens. A cataract eye doctor in Melbourne, FL, can examine your eyes and diagnose whether or not you have cataracts.
What Causes Cataracts?
Generally, aging or an injury to your eye's lens tissue could cause cataracts. The lens of your eye is made up of proteins and fibers, and when those start to break down, your vision will become cloudy. Sometimes an inherited genetic disorder that causes other health problems can also lead to cataracts.
Other things can cause cataracts also. If you have other eye conditions, you have previously had eye surgery, and some medical conditions such as diabetes can cause cataracts. Additionally, long-term use of steroid medications can lead to cataracts as well.
Risk Factors That Increase Your Risk of Getting Cataracts
Advanced Age

Smoking

High blood pressure

Excessive alcohol usage

Diabetes

Obesity

Excessive exposure to sunlight

A previous eye injury, eye surgery, or inflammation

Long-term use of steroid medications
What Are the Three Types of Cataracts?
There are three different types of cataracts.
1. Nuclear Sclerotic Cataracts
This is the most common type of cataract, and it begins with a gradual yellowing and hardening of the central zone of your eye lens, called the nucleus. A sclerotic nuclear cataract happens slowly and could take several years of gradual development before you notice it affecting your vision.
2. Cortical Cataracts
This type of cataract starts in the shell layer of your eye lens, called the cortex. The cataract will gradually extend from the outside of your eye's lens to the center. The cortical cataract is common in people with diabetes.
3. Posterior Subcapsular Cataracts
This type of cataract mainly affects night vision and reading. It begins as a small cloudy spot on the back surface of your eye's lens. A posterior subcapsular cataract is most common in people with diabetes, those who use steroids, have extreme nearsightedness or retinitis pigmentosa. This type of cataract generally develops rapidly, and you will notice its effects within months.
How Are Cataracts Treated?
Surgery is the only way to treat your cataracts. However, many people won't need surgery right away. Your eye doctor can detect a cataract early and might recommend a new eyeglass prescription. A stronger eyeglass prescription will help make your vision better for longer.
Cataract surgery involves removing the cloudy lens in your eye and replacing it with a clear artificial lens. Cataract surgery is widespread and is generally considered a safe outpatient procedure.
Do You Need an Optometrist Near Melbourne, FL?
If you need an optometrist near Melbourne, FL, please contact Eye Care Associates of Brevard West Melbourne today.
Myopia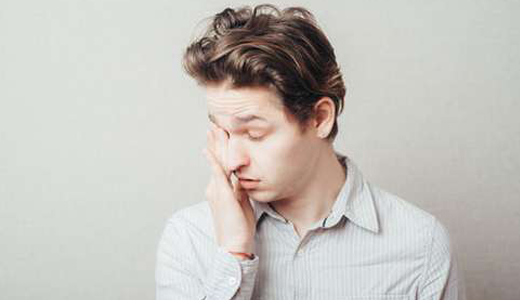 What Is Myopia?
Myopia is a progressive condition that leads to having a hard time focusing on objects at a distance. This is called a refractive error. Myopia is sometimes called near-sightedness or short-sightedness. It is widespread and affects approximately 25% of Americans.
What Causes Myopia?
When a person's eyeball is too long or the cornea, which is the protective outer layer of your eye, is too curved, the light entering your eyes won't focus correctly. Images are supposed to focus in front of the retina, which is the light-sensitive part of your eye. But when you have myopia, it doesn't.
What Is Myopia Control?
Myopia control in Melbourne, FL, is sometimes referred to as myopia management. Unfortunately, myopia can't be fully corrected permanently except with surgery. However, prejudice can be effectively controlled, which helps slow its progression. Myopia control can also help prevent further vision loss as well.
There are several types of myopia control:
Single vision eyeglasses

Multifocal eyeglasses

Orthokeratology or Ortho K (specialized rigid contact lenses used to flatten the cornea, usually worn at night and removed during the day)

Ortho K multifocal daytime soft lenses (MF SCL)

Atropine (low dose eyedrops)
An optometrist in Melbourne, FL, will examine your eyes and discuss their recommended treatment for your specific situation.
How Do Myopia Control Glasses Work
Single vision glasses are the ones most commonly used to treat myopia. They provide an artificial lens for the light to pass through. The lens in the glasses helps refract light correctly on the retina, which sends a clear image to your brain.
At What Age Does Myopia Stop?
Generally, myopia will level off around the age of 20. So, typically, myopia will stabilize when you reach adulthood. However, about 20% of adults experience increasing intolerance. Your best bet is to make regular visits to your optometrist so they can treat any visual impairments you might encounter.
Can You Keep Myopia from Getting Worse?
Yes, there are several things you can do to help prevent myopia from getting worse.
Try to limit the time you spend on your digital devices

Stop smoking

Don't read or work in dim light

Always wear your sunglasses when outdoors

Wear protective eye gear when participating in sports and when working on projects that could allow a fragment or something else to get in your eye

Spend time outdoors, but always wear sunglasses when you do

When working on a digital device, take frequent screen breaks. This will stretch your eye muscles
And, of course, you should schedule regular appointments with your optometrist.
Do You Need an Optometrist Near Melbourne, FL?
If you need an optometrist near Melbourne, FL, please contact Eye Care Associates of Brevard West Melbourne today.
Sports Vision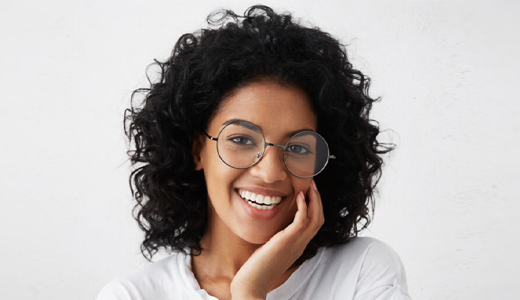 Whether it's a curveball or a perfect spiral, the reality is an athlete's vision has to compute activity very quickly. If their vision lacks clarity, it can affect their ability to process information. This will, in turn, hurt their performance.
The trouble is that struggling athletes may not always make the connection. They may assume that a lack of discipline or talent affects their record, not that their eyes could use more attention. Sports vision shines a light on how understanding, tracking peripheral vision, and depth perception are actively helping or hurting an athlete when they're in the middle of a game.
Sports Vision in Melbourne, FL
At Eye Care Associates of Brevard West Melbourne in Melbourne, FL, it's our job to assess past the basic eye tests. This isn't about identifying letters from different distances but about putting a patient through simulations that show how well the eyes can process what's happening right in front of them. Delays between the root cause (e.g., the rate at which a ball leaves the pitcher's hand) and effect (e.g., the precise moment it passes over the base) will determine when the athlete reacts to the circumstances. If any deficiencies are discovered, an optometrist can work with the patient to enhance their visual skills to remain competitive.
Optometry for Athletes in Melbourne
When people think of athletic performance, they often think about physical preparation. Scrimmages, team-building, and cross-training are undoubtedly crucial to an athlete's performance. However, consider that graduating from junior varsity to varsity may be as simple as diagnosing a depth perception deficiency and wearing corrective eyewear to fix the problem. Imagine how better a golf swing will be if the golfer knows precisely where to strike the ball.
Contact a Sports Vision Specialist Today
Talking to an experienced sports vision specialist can reveal how hand-eye coordination first starts with perceiving exactly where things are at any given moment. (Or, in the case of a fast-pitch, at any given split second.)
If training camps, extra equipment, and 1:1 coaching have only done so much to help, visual performance assessment may reveal the answer. It's also a great time to discuss the best ways for athletes to avoid eye-related injuries. Most incidents are preventable with the help of proper protection, yet many people are unaware of the best ways to keep their eyes safe during rigorous physical activity. At Eye Care Associates of Brevard West Melbourne, we're here to answer all of your questions and then some.